I have a confession: I'm addicted to doing what I love. And I created the Do Love Project because I want more people to take their passions and purposes from nothing to something.

Nothing world-changing arose from a person doing a job they despised. All of the great artistic, scientific, social, and technological advances came from people who love what they do—who wake up each morning with a smile and sense of determination. I feel this everyday, and I want this for everyone in my life.
Ever since college, I've been pursuing the things that interest me most. After graduating from UC Berkeley, I became the youngest person on the sales team at a social gaming startup. I attended conferences across the US and Asia, coached C-level executives about why they should be on social media. Then, after 2 years, I left to co-found a wonderful startup for 20-somethings called GenJuice. We organized a 40-day national GenJuice Tour where we held unconferences for young entrepreneurs in 13 cities and captured interviews and video content. Our mission? Give young and aspiring entrepreneurs across the country access to the resources and sense of community available in the Silicon Valley. Luckily, the mission of the GenJuice Tour resonated with a lot of people and we were able to get press, partners, supporters, and sponsors in just a few months.
Over the course of the tour, we planned and executed marketing campaigns to help our sponsors reach Gen Yers, and when it was all said and done, we had 16,000+ followers across our social media networks, 750,000+ video views, and a thriving community of entrepreneurial 20-somethings. We launched the first version of GenJuice.com as a content destination with over 65 content contributors.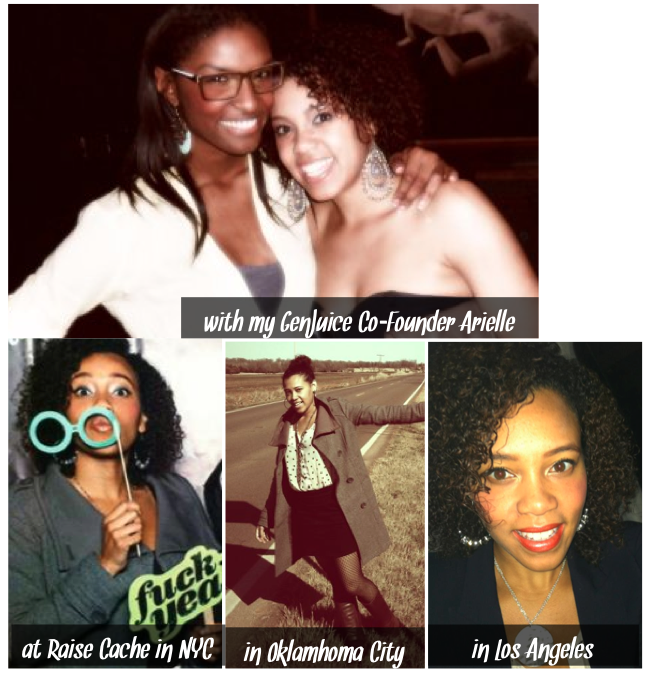 In the summer of 2011, the GenJuice team got accepted into SeedStart, an NYC-based accelerator for digital media startups. I essentially spent a summer in New York (one of my favorite cities) getting paid to do what I loved. I had the opportunity to meet a lot of incredible people in those 3 months—giants in media publishing, investors, serial entrepreneurs, and members of the rapidly growing NYC startup community. I saw firsthand how it is possible to earn a living pursuing your passions. I was surrounded by other individuals running passion-driven businesses and working towards larger than life missions. Needless to say, it was an incredible summer.
Shortly thereafter, I started my online branding and marketing company WE ARE BIGFISH and after just a few months, had a great roster of clients. In 2012, I started something that had been taking shape gradually for years—the Do Love Project, a way to help individuals do what they love for a living.
I'm determined to find out what truly stops us from doing what we love for a living. I interview people on an ongoing basis and post summaries in the Confessions section of this site. I also have a 5-week "Why Wait?" Program, and I'm excited to be helping some extraordinary individuals conquer things they never thought possible. If you need a nudge to do what you love, feel free to learn more about the "Why Wait?" Program and other Do Love classes. I would love to hear from you.
In the meantime, I hope you enjoy the videos, posts, and interviews, tap into your passions, and share them with the world…because we've been waiting. 🙂
Your Do Love Partner in Crime,
Danielle "D-Love" Leslie 😉